New Zealand still has a long way to go
As reported in this April 2017 Radio New Zealand report, over the space of a fortnight there were seven workplace deaths in New Zealand.
The traditional high risk sectors were at the centre of this with three of these deaths taking place in the forestry industry, two in farming and two in construction.
This is a disappointing number and WorkSafe NZ says there needs to be a cultural change in workplace safety throughout New Zealand.
Year-to-date (26 April 2017) there have been 16 workplace deaths throughout New Zealand with the agriculture sector sitting at the top of the list with a total of 4 deaths.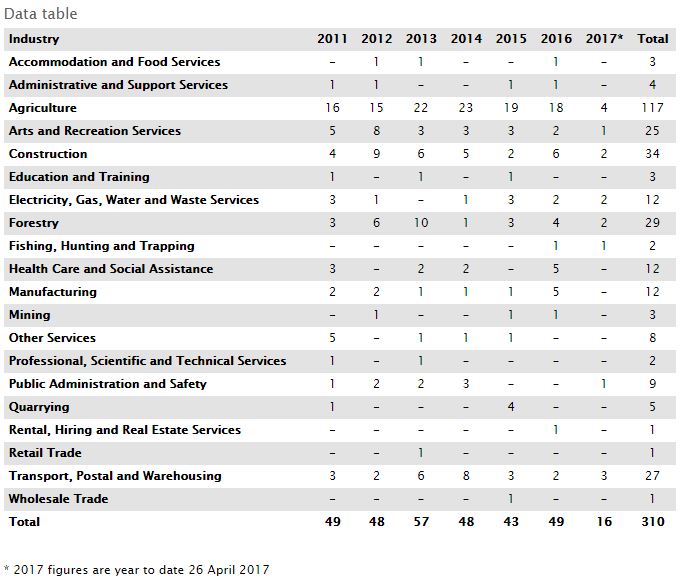 There has been a good decrease in workplace deaths over the years in the forestry industry. This has been achieved through leadership being taken on by the industry.
Overall as a country we clearly have a long way to go in order to create safer workplaces and to minimise workplace deaths. This will only be achievable through a cultural change of every employee contributing towards a safer workplace and looking out for one another.
We would love to hear your thoughts on this issue and what you believe can be done to help it. Please share your comments below.