In these series of 3 free videos, Michael Terry from Momentum Ergonomics and Safety takes a deep look at the primary duty of care for businesses and undertakings under the Australian work health and safety legislation.
These are a must watch for your Managers in your organisation. Each video is approximately 5 minutes long, so there is no excuse not to watch!
For those of you in New Zealand, these videos are a great resource for you too. New Zealand's Health and Safety Legislation is very similar to Australia's work health and safety legislation (well it's almost a direct copy).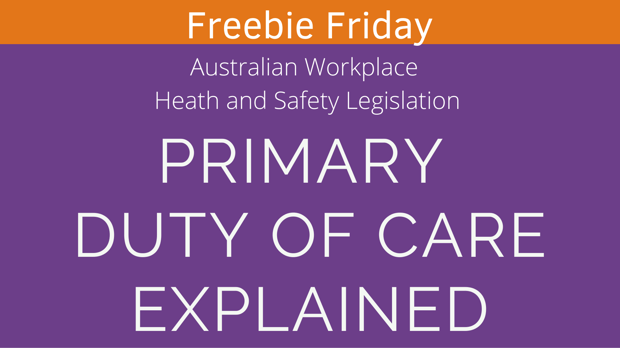 Part 1: Safe Work Environment and Safe Plant and Structures
Part 2: Safe Systems of Work and Safe Use/Handling/ Storage of Substances
Part 3: Information, Training and Supervision, Adequate Welfare Facilities and Monitoring of Workers and Conditions
If you enjoyed those then check out Michael's popular description of Health and Safety Legislation in Australia on YouTube. The video has had over 5000 visits already!
Michael outlines what is meant by health and safety legislation in Australia. He includes a description of WHS Statutory Law, Common Law and Health and Safety Legislation.