With lock-downs easing and businesses returning back to work, you should be looking at geeting your compliance teams fully trained and ready for the expected recession.
In this blog we discuss item #5 of our ongoing series: 10 Things for Compliance People to Do After Lockdown.
Enjoy!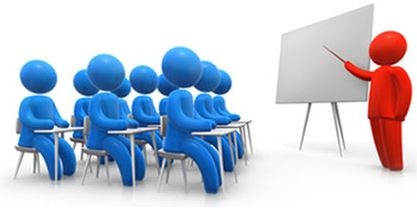 Focused Training Plan
We talked previously about the importance of having a training plan, but we need to look at having a plan designed and focused on your compliance team.
You can no longer just employee compliance people and let them go for it without supporting them with additional skills and techniques. To do so would mean missing some great opportunities to improve.
Without supporting the compliance department, you could end up with the department that:
Just spends their time rewriting policy and procedure
Can't effectively communicate with staff on the importance of compliance
Are invisible and become irrelevant to the business
Spend all their time fixing up their poor audit findings
Killing off a company's compliance culture
Focus on completing their MBA
Why Spend More Money?
One of the biggest issues this is that organisations continue to see compliance as an overhead and that it only adds cost to doing business so why spend more money on training.
The fact is that meeting compliance standards (like ISO 9001) are one of the main reasons clients invite you to tender and buy from you.
As a result if they are just seen as an overhead, there is a massive under investment in tools, knowledge and techniques to gain further value to the business.
Here are some examples of training, knowledge and techniques that a compliance department should have or have a plan to obtain:
Systems
We often see new hires who arrives with a newly minted Cert IV in Health and Safety and are given a job in compliance but have no idea about systems.
They may understand risk and incident investigation, but that is "bottom of the cliff" stuff. They don't have any idea about running, managing and improving management systems, that is "fence at the top of the cliff" stuff.
They need to know how a system works.
In particular Health and Safety has been poor at teaching them about systems and process. They most certainly won't have knowledge about quality systems. Therefore, some training in quality would be a help. Quality is about process and considering organisations are wanting to save money and improve through integrating their processes, knowledge in quality management would be important thing to learn.
Communication
Everyone says communication is the key for running an effective management system.
If the compliance person is not strong in this area there maybe some training that would be useful.
For example, sales training would be a great start. Sales is all about communication and taking the buyer on a journey. That's a bit like trying to get people to follow a processes, its all about them.
Techniques
Different improvement techniques need to be learnt.
Businesses are all trying to get either a competitive edge, or reduce waste, or increase margin and profit. Or all of these things.
So they use techniques like Lean, 5S and a number of different techniques to do this.
These are the "tools of compliance". You need to know how to use and take advantage of them and more importantly which ones are not suitable to your business and culture.
Takeaway
If you want more out of your compliance department then businesses need to invest in tools to get the best out of them.