Wednesday 14th October @ 1pm (NZ time)
What you need to know
One area of health and safety compliance that companies really struggle with is managing contractors.
With New Zealand's health and safety legislation changing to align with the Australian Model law, now's a great time to listen to an Australian expert on what is best practise in meeting the legislation for managing contractors.

Join us for this free 1-hour webinar to find out everything you need to know.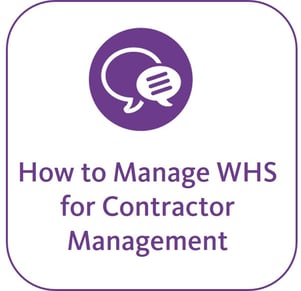 In this webinar, Craig Thornton from Mango will be joined by Laurie O'Donoghue.

Laurie is the owner of Total Safety, a workplace health and safety consultancy and training organisation based in Australia.

The webinar will cover the following topics:

Terminology and Duties
Duty of care
Contractor management processes
This webinar is for anyone involved in workplace health & safety – from directors through to H&S representatives.
To register, simply click here and we'll take care of the rest.