The bar for sentencing will soon be set
Garth Gallaway is a lawyer at Chapman Tripp and specialises in insurance law, civil litigation and health & safety work.
Garth recently spoke on Radio NZ about 2 health and safety cases that have been prosecuted in New Zealand since the new act came into place on 4th April 2016. You can find the podcast here.
The sentencing for the court cases will take place over the next few months and we are all interested to find out the outcomes of these. Under the new act, WorkSafe are given 12 months (instead of 6) to perform an investigation into workplace incidents, meaning the investigations are a lot more thorough. This is why we are about to see the first court cases of sentencing since this new act was enacted. The results of these cases will set a whole new paradigm around sentencing and how health and safety breaches are dealt with in court.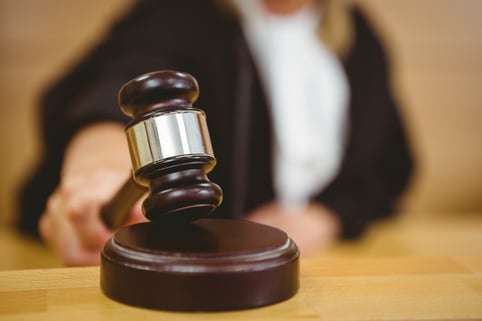 There is a lot of uncertainty for defendants and lawyers as the new Act carries harsher fines with some charges holding the threat of imprisonment. For lawyers, they are highly interested in how the judge will determine the starting point for fines.
The previous law provided defendants and lawyers with a fair understanding of what sort of sentence they could expect to be given. The court would consider any reparation and then set the benchmark based on the following tiers:
Low - $0 - $50,000
Medium - $50,000 - $100,000
High - $100,000 -$150,000
The judge would deduct any mitigating factors and would end up with approximately half of what the starting point was. For example if the defendant was convicted of a 'medium' breach and the starting point was $80,000, then they would end up with a fine around $40,000.
Under section 47 of the new act, courts can impose a fine of up to 3 million dollars. We know they will make similar deductions of 45 - 50% for various mitigating factors if they apply and whether a guilty plea is entered early.
We also know that WorkSafe NZ will push as high as they can for that starting point and the defence council will be pushing for a lower starting point.
We will publish a blog on the outcomes of these cases once they are released, watch this space.