Health and Safety Doesn't Stop at the Committee
As you should know by now, health and safety is not just about the WHS Committee but it involves everyone. It requires everyone to participate. From the board room to the shop floor. From small business to large business. No one is exempt.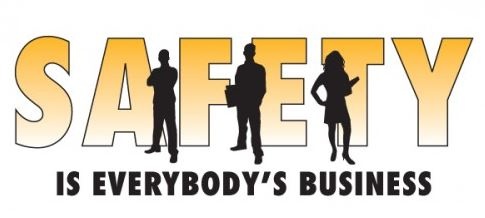 Tips on how to involve all employees in Health and Safety:
Talk about it – get everyone involved by contributing to spotting risks and raising concerns about health and safety in your workplace.
Lead by example – if the boss and top management show a poor attitude towards health and safety, then the chances are everyone else will too.
Get a health and safety suggestion box – this will encourage employees to come up with suggestions. It's important that people's ideas are followed up.
Follow health and safety news – during breaks ask team members what they think about reported incidents and whether they think a similar one could occur in your workplace, and how that could be prevented.
Ask workers one-on-one what they think the business could do better to keep them healthy and safe. Ask open-ended questions to encourage a deeper discussion.
Give out a regular "safety awareness prize" such as a petrol voucher, movie ticket or mall voucher to those that that encourage a positive health and safety culture.
Praise employees when they bring up health and safety issues and ask them what the business could do about them.
When talking to different team members ask how health and safety can be improved, at the same time taking into consideration your work culture, and the diversity of your workers.
Hold health and safety talks where the risks are located – this puts the context into reality and makes it easier to demonstrate the right health and safety practices.
Takeaways
Health and safety applies to ALL organisations – big or small.
Participation and involvement of all employees is key to being successful in health and safety.
Encourage workers to speak up and offer suggestions and solutions.
Listen and understand the issues.
Reward good safety behaviour.
Lead by example.