In this Freebie Friday here is a great new video series from Andrew Thornhill from IRM Systems.
Andrew looks at the insights into ISO certification for ISO 9001, ISO 14001, ISO 45001, ISO 27001 and more.
From his 20+ years Andrew explains what works and what doesn't. He'll explain how prevent yourself and your organisation from some common pitfalls with ISO certificatio.
Watch below.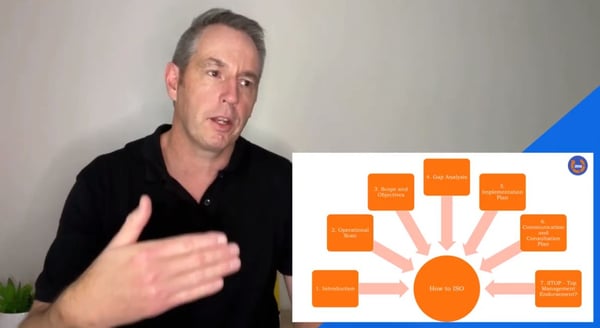 The first 2 videos are posted and they are great.
Video 1: How to ISO - Introduction
Video 2: How to ISO - Operational scan
The 20 webinars (videos) will be on:
Introduction
Operational scan
Scope and objectives
Gap analysis
Implementation plan
Communication and consultation plan
STOP - Top management endorsement
Business case
Project team
Evaluate performance
Improve your system
Get value
Avoid common mistakes
Apply risk based thinking
Advance your risk culture
Understand the response of the workforce
Operational control
Develop effective documents
Set meaningful objectives
Sustain the system
Join Andrew every Friday on YouTube for the next 20 weeks as he shares his tools, techniques and insight gained from over 20 years of implementing systems.

He is also posting some free resources each Friday on his blog (www.irmsystems.com.au/blog).
You must subscribe to both his YouTube channel and his blog.