Why do so many organisations fail miserably to select the right software?
I was recently talking to an organisation that only two years ago had chosen a software solution but were now looking at replacing it.
I asked them why they were revisiting their choice so soon, and their answers were all too common:
Their users disliked the software so much they had refused to use it.
The vendor charged them whenever a change was required to the software. This included small changes and simple things such as customer support (which one would expect to be included in the purchase price).
This got me thinking.
Why would a company go through the processes of requests for information (RFIs), tender submissions, selection panels and numerous meetings, to then select a solution that was not well received by their users? The wasted time and effort is crazy.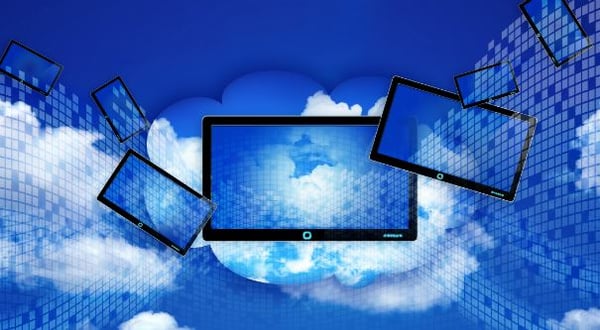 However, this scenario is all too common.
So I have created a list of actions you need to cover in order to choose a software that fits well in your organisation.
1. The Specification and The Objective
The specification must be written well and include as many requirements as you can.
It is important you talk to the users who will interact with the software. This is from the front-end through to the management to find out what is needed).
Clearly outline the objectives and what success of the right system will look like:
Create a problem document.
Clearly outline the objectives.
What does success look like for the organisation?
Put together a road map that you can measure your progress against.
2. The Software Project Team
The makeup of the software project team is extremely important.
In my experience these teams can be often filled with stakeholders that have no interest in the solution. They may not be competent in the subject matter and therefore add no real value to the process.
So when you are putting together a project team, I recommend the following:
A member of the management team to guide the team and report back to management on the selected solution
Carefully include a few users who will be using the software

Include those

responsible for managing or administering the processes
NEVER have an accountant in the selection team.
3. Beware of the Bling
Too often I see too many people getting sucked into the "bling" of a software product. They forget about the practical side. Make sure you don't fall into this trap.
When choosing a solution you need to look past the "prettiness" of a solution and focus on finding a tool that closely meets the specification but at the same time is easy to use.
If you invest in a tool that is not easy to use, then employees simply won't engage with it.
4. Selection of Software to Demo
Do your research and identify some potential candidates. The research will include:
Speak to users of the software you are interested in - i.e. discuss the outcomes with those who use the software and ask them about the strengths and weaknesses of the solution.
Look at independent reviews on the internet on products like Capterra.
Look at software vendor's social media profile and the content they produce. Do they look to be trust-worthy?
Once you have the short-list, ask the vendors to do an informal demonstrations of their product. Involve the team in the presentations. Be well prepared with questions.
One thing I always caution against is you don't use a formal process like an RFI to identify solutions and demo products.
An RFI is more than likely to be a "wish list" and is not used as a process to find a solution to addresses the user's pain. In addition, often when you read an RFI you can clearly see the solution is already written into the specification. In other words, the software solution is already known and the RFI process is just being used to meet the company's corporate policy to chose software using an RFI. This is most common for local and federal Government agencies. It is for this reason here at Mango we never tender for RFI's.
5. What are the Hidden Costs?
There are often hidden costs in purchasing and implementing software.
I find that many companies fail to understand these costs.
It is crucial for you to clearly understand what is included in the cost and what is not. You need to understand what a vendor will charge for and how much that charge will be. You must ask this up front and get it in writing.
Organisations in the public sector are forever complaining that they are being billed every time they want something basic done to the software. This could be basic things like a report written, a name added or some type of content changed.
One overlooked issue is "what does the future look like for my business?"
You need to think what will my business look like in 2 to 3 years. You need to understand how many employees you will have, how many sites you will grow to and how your systems will change. This may impact the licensing of the software.
6. Implementation and Support
It's key to understand that a successful implementation is just as important as the software itself.
If you poorly implement the software, and things don't run smoothly, then you will find that issues will keep popping up.
A lot of good software fails due poor implementation or doing it "on the cheap".
Make sure there is enough budget to meet your objectives.
Discuss implementation in detail with your software vendors and understand their approach. You need to be clear on what a good implementation look like.
You need to understand how the software will be support. Ask your vendors:
"Will a human answer the phone when I have a question?"
"How long does it take to fix my issues?"
"Are there any help manuals?"
7. Expectations
There are some principles you need to be aware of.
Understand that no software will do everything you need, and that's OK!
Accept that software is designed by experts who will have included many people's views in it's design.
Personal opinions should not be part of the process, because you may be wrong.
You need to understand and acknowledge that you may have to change your process to fit the software. It's best to not request the software to be changed to match your process.
When you buy software expect that there are two types of software that can do the job:
"Out of the box" with a low level of configuration
Highly configurable software
The difference is that the highly configurable solutions will always be more expensive to purchase, implement, train and support. Always ensure your budget considers this and that complexity can mean "scope creep".
You need to future-proof the selection because you are buying a solution that future employees will have to use even after you leave.
8. References
The best salesman is a reference site that you can trust. Ask for a reference site from your industry that has used the software for some time and they can see the value of the product. and that you respect.
You should:
Speak to the right people at the reference site, not just managers but the users.
Ask them if they find it easy or hard to use.
Did the software solve the pain?
What was the implementation and training like and was it was effective?
What is support like? Do they charge for it or is it part of the cost?
Takeaways
Always do your research.
Research reviews on the internet and assess their social media pages.
Get people from various levels of your business involved in finding the right solution.
Ensure the selected solution is EASY to use
Find out all costs involved - what these are and how much
Have a plan to measure your progress against.