Now that lock-downs are easing and companies are returning back to work, it's time to look to make some step improvements to your organisation. Making step improvements could be the difference between your organisation surviving the expected recession or depression or going out of business.
In this blog we discuss item #4 of our ongoing series: 10 Things for Compliance People to Do After Lockdown.
Enjoy!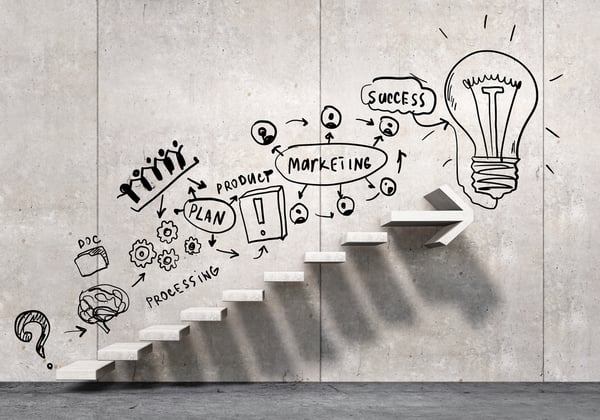 Why Aren't Organisations Successful at Making Big-Step Improvements?
Organisations are always looking for big compliance wins and to make things better. But from my experience organisations just muck around edges and end up changing a few procedures and policies here and there, and that's it.
These are not great improvements and definitely aren't ground shaking. This is because no one reads the procedures or policies and really don't care.
5 Stages to Make Big-Step Improvements
The following are the 5 stage to identify and gain real big-step improvement for your organisation:
Step 1: Create a list of the your compliance data sources, i.e.

Customer Complaints
Internal and external non-conformances
Credit information
Variations reports
External auditor reports
Delivery on-time
Internal audit findings
Waste and scrap data
Production data
The important thing is, not the quality of the data itself, but that you have identified what data your company collects so it can be used to identify opportunities and improvements. Sometimes the cleaning up or improving the data collection will be your first and only improvement or goal.

Step 2: From your data look for trends.
Classify them based on their important for both value and reducing risk to the organisation.
Step 3: Create goals and what you want to achieve and how you are going to measure your progress. Consider the following when setting goals:

If your data shows employees aren't using or reading your documentation. Your goal could be investigate different ways to learn and use your documentation i.e video. You will measure the current process against new learning methods. Test and assess your employee knowledge afterwards.
The goal could be reduce waste by 25%. This may require learning a new technique like Lean as part of the improvement.

Step 4: Assign overall ownership and get agreement on the goal. Decide who should help and what each person is responsible for. Don't do everything yourself, look at different ways to achieve this:

Multi-department teams
Multi-positional teams
Improvement teams
Committee
Individual

Step 5: Make the Improvements and Report on Progress to Management
It's important to report of the progress of improvements to all employees and management. We want to celebrate our wins, we need to recognise the people involved. We need to demonstrate the improvement and improvement activities add value to the organisation.
Takeaways
Improvement is easy when based on data.
involve the people who will benefit the most.
Set goals
Assign responsibility
Make the improvements
Review progress