Monday 21st December @ 1pm (NZ time)
What you need to know
With 2016 nearly upon us, now is the time to plan your QHSE internal audit schedule.
In this webinar we will focus on some great ideas that will help you give focus to your internal audit schedule. This schedule must really add value to your business.
Typically we see internal audit schedules that only just meet a standard. Now's the time get hear some new thinking on creating schedules that will help your systems really fly.
Join us for this free 1-hour webinar to find out everything you need to know.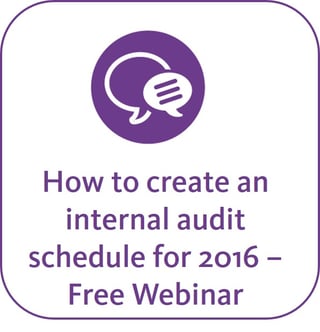 In this webinar Craig Thornton from Mango will present and discuss how to create a cracking internal audit schedule for 2016.
This webinar is for anyone involved in QHSE.
To register, simply click here and we'll take care of the rest.