Friday 21st August
9am Perth / 11am Sydney / 1 pm Auckland
Do you suffer from any of the following?
Your QMS is adding no value to your business.
You are just ticking boxes.
You can never keep the documentation up to date.
You are frequently reworking product to get it right.
You keep getting the same complaints from customers.
Your customers play you off against the competition by telling you that they can get the same product/service elsewhere.
You constantly worry that your margins are dropping and your business is in real trouble.
If so, this webinar is for you.
Join us for this free 1-hour webinar to find out how to get your QMS back on track.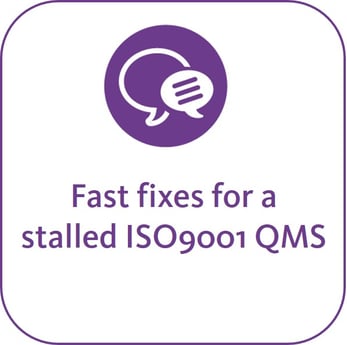 In this webinar, Craig Thornton, Mango's Chief Support Officer will be joined by Michael Voss from PYXIS. Michael is one of Australasia's most sought-after ISO and business excellence experts. His focus is on applying simple, powerful approaches that take businesses beyond compliance and deliver sustainable growth.
Michael will diagnose exactly why your QMS is stalling. Then he will outline a plan to quickly get you back on track and seeing performance improvements.
To register, simply click here and we'll take care of the rest.