Here in the southern hemisphere, summer has officially arrived and this is a timely reminder that we should take good care of our skin, especially if we are working outside.
New Zealand and Australia both have high levels of ultraviolet (UV) radiation from the sun and the consequence of this is having a greater chance of getting skin cancer and therefore is considered a workplace risk.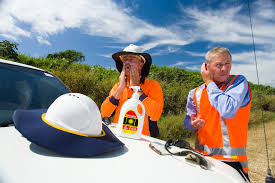 Employers must provide adequate PPE (Personal Protective Equipment) where practicably possible.
This can include but is not limited to:
Sunscreen – water resistant, broad-spectrum and at least SPF30

Long sleeved shirts with collars that are light-weight but breathable

A hat/hard hat/helmet with a wide-brim/peak/flap that protects your head, face, ears and neck
It is the responsibility of the employee to:
Report instances of sunburn or heat exhaustion
Voice any concerns and give suggestions on how to improve the workplace
Check your own skin for any changes
Regularly drink water to keep hydrated.
Useful websites :
Worksafe NZ - Protecting workers from solar UV radiation
Safework Australia - Guide on exposure to solar ultraviolet radiation (UVR)
Follow this link for other blogs on ISO45001