Top tips for keeping ahead of the curve
We all get into a routine at work – we have our monthly meetings; see our suppliers regularly; talk to our colleagues about how to do things a little better. Everything chugs along nicely. We've finally got this QHSE compliance thing sorted! But not for long.
This year will see significant changes across the QHSE spectrum - in quality, health & safety AND environmental management. In particular we'll see new versions of two of the most common ISO standards (9001 and 14001).
Over the coming months we'll discuss each of these areas in more detail but, for now, here's a sneak preview…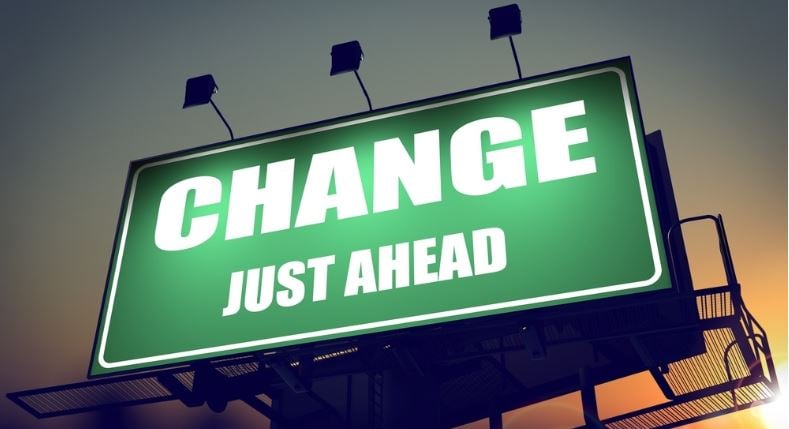 Quality Management
The 2008 version of ISO 9001 will finally be updated later this year. The changes are interesting and place a greater emphasis on risk-based management and leadership. New requirements also include a description of the context that the organisation operates in and, more bizarrely, combining document and records into 'document information'! What's all that about I wonder?
The standard will still however have a manufacturing focus and, in my opinion, the design and development parts don't adequately address agile product development.
ISO 9001 will also become a high-level structure (HLS) that will be a common framework across all standards.
Environmental Management
ISO 14001 will also see some significant changes, including the context of the organization, risk, leadership, strategic planning and moving to "protecting the environment". There will also be a bigger focus on environmental performance and lifecycle thinking.
We recently covered these changes to ISO 14001 in a webinar – a recording of which is available here: ISO 14001 Changes - What you need to Know.
Health & Safety
Here in New Zealand, we're currently going through huge change with new health & safety legislation and regulations arriving later this year. New terminology, risk management, the clarification of roles, increased participation and improved leadership are just some of the changes.
Looking slightly further ahead - and afield - next year will also see a brand new international standard – ISO 45001. This is a new international standard for Occupational Health and Safety Management Systems.
Using OHSAS 18001 - the internationally recognized and adopted British Standard – as its blueprint, the standard will also be aligned with ISO 9001 and ISO 14001.
Buy yourself some time
When things are humming along nicely, changes like these can feel, at best, annoying; at worst, daunting - like you're being forced to learn new ways of doing things even though the old ways are perfectly adequate.
We know we should get moving and start looking at these changes now. But, of course, many won't. Instead they'll wait until the monkey is well and truly on their backs - or more literally, the external auditor breathing down their necks.
Granted, auditors won't be looking at this stuff in your workplace for a while yet but that's not really the point.
Now is in fact the perfect time to step away from looking at what auditors might want and think about what's at the heart of these changes.
It's all about risk management
The common theme across all of these changes is risk management. It seems that ISO Technical Committees and Government Regulators have woken up to the importance of dealing with risk and so have added risk management wherever they can.
But the thing is, addressing risk should already be a high priority for you, your management team and board. It's not like it's something that will only become important three years from now! We owe it to our future selves and to our current colleagues, customers and communities to dive in and examine these changes now. Don't leave it 'til it's too late.
Be a good scout – be prepared
Here are my tips for keeping up-to-date with changes to these standards and making sure you're well prepared.
Find the time to read the draft standards. In most cases there will be little change with the final versions.
Research what people are saying in social media. There are great resources online with YouTube videos, LinkedIn discussions, SlideShares, webinars and even podcasts. Material like this can really sharpen your focus and rapidly expand your knowledge.
Examine and analyse key terms. For example, in the new ISO 9001 standard we have the introduction of a new term called "risk-based thinking". Start thinking now about how such a nebulous term might actually work, in a practical sense, in your organisation.
Do a gap analysis of your organisation against the requirements of the standards. Then discuss with colleagues and peer groups to look at how the gaps can be closed.
Document the changes to clarify your understanding and, again, share them around. Then follow this up with some educational sessions amongst staff.
The takeaway
There are already far too many cases of businesses failing to adequately prepare for changes to QHSE regulations. No doubt there will be more when these changes come into effect. But with a little upfront effort you don't need to be one of them.
Be a good scout. Be prepared.