In this freebie Friday I present to you some free heath and safety training from one of Australia's best trainers (and physiotherapist).
Michael Terry from Momentum Safety and Ergonomics presents his 5-minute Safety Series for you to improve your knowledge and know-how on all things to do with workplace heath and safety.
Enjoy.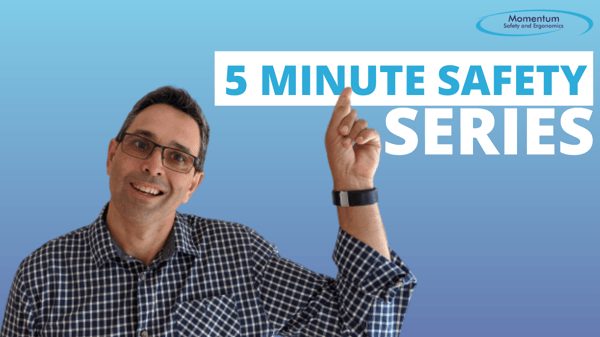 Managing Traffic and Pedestrians in the Workplace - This video discusses Workplace Health and Safety Traffic Management.
Plant Risk Management: How to Comprehensively Identify Risks - Learn how you can identify hazards and risks associated to plant and equipment.
How to Ensure Your Work Environment Doesn't Have Hazards - With more people returning to their workplace, ensuring the safety of the work environment for employees and visitors is essential.

Home Ergonomic Workstation Set-up - Learn how you can set yourself up safely and ergonomically at home.
How to do a Comprehensive Assessment of your FIRST AID Requirements - Discover how to assess your workplace for First-Aid.
How to Identify Your Workplace Emergencies - Learn the importance of understanding the types of emergencies that are likely to happen in your workplace.
How to Consult with Your Workers for WHS Legislation - Discover why you should consult with your workers for work health and safety consultation.
Preventing Falls in Your Workplace - Michael discusses falls risk management.
Hazardous Chemicals in Your Workplace - Discover how do you identify chemical hazards in the workplace