Sexual harassment in the workplace falls under Health & Safety law
Over the past few months you will have seen multiple articles regarding sexual harassment in the workplace.
Quite often, sexual harassment in the workplace goes unnoticed as victims do not want to complain due to the risk of losing their jobs or getting a bad reputation in their industry. Be aware that sexual harassment falls under workplace health and safety law, so it's important that Managers and Workers in workplaces take this matter seriously.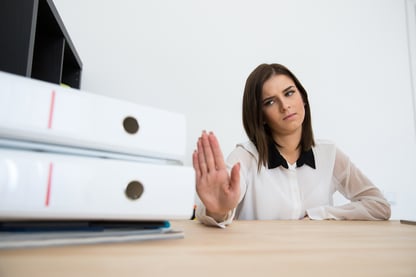 Sexual harassment is illegal.
According to the law in New Zealand, South Africa, Australia and the United Kingdom – it is an employer's responsibility to ensure the work environment is one that is healthy and safe.
Sexual harassment is unwanted behaviour of a sexual nature that can take place in verbal, written, physical, nonverbal or visual form. Here are some examples of these:
sexual jokes
making sexual comments about appearance, clothing, or body parts
sending unwanted suggestive letters, notes or e-mails
touching or grabbing someone
making inappropriate sexual gestures
offensive gestures or facial expressions of a sexual nature
sharing sexually inappropriate images or videos
All allegations of sexual harassment must be taken seriously and dealt with. Appropriate steps need to be put in place to prevent sexual harassment from taking place.
As leading New Zealand lawyer Mai Chen says: "... victims can complain and get the issue resolved without being pushed out and that sexual harassment decreases in work places; that there are safe systems for allowing victims to speak out, while preventing false claims."
Takeaway
In order to prevent sexual harassment taking place we recommend the following:
Policies and procedures in place for the prevention and reporting of sexual harassment;
A system for educating your staff on sexual harassment; and
Systems in place to appropriately address incidents of sexual harassment.