WA set for workplace health and safety reform
Over the past 33 1/2 years Western Australia has had the same occupational health and safety legislation in place. This bill is extremely outdated compared to other states in Australia and does not fit appropriate measures of workplace health and safety.
Due to the high number of workplace deaths we have seen accross WA, the urge for change is necessary.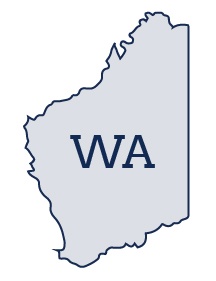 It has been announced by the WA Government that the Occupational Health and Safety Bill is soon to be revamped to align with other states. The revamp is expected to positively impact WHS performance and reduce the number of workplace deaths.
"The safety and health of workers is a high priority of the McGowan Government," said Mines and Petroleum and Commerce and Industrial Minister Bill Johnston.
"Occupational, healthy and safety legislation in WA is 30 years old and is out of date.
"This is why we're taking action – the new Bill is an important step in updating and improving the regulation of workplace health and safety."
The modernised Work Health and Safety Bill is expected to be put in place mid-2019 and will replace three acts, these being:
The new bill will require a lot of consultation with necessary parties before introducing it to parliament.