Can your workplace respond with proper first-aid?
Guest blog by Katrina McKinnon, Alsco New Zealand
When discussing your workplace health and safety with staff, one thing that can make a difference is a well stocked and easily accessible First Aid Kit.
Firstly, you need to be aware that there is a duty to provide first aid. These kits need to be available and supplied in accordance with local health and safety regulations.
For example, in New Zealand the Health and Safety at Work (General Risk and Workplace Management) Regulations 2016 is quite prescriptive for first aid. Persons conducting a business or undertaking (PCBU) must ensure that—
(a) adequate first aid equipment is provided for the workplace; and
(b) each worker at the workplace has access to the equipment; and
(c) workers have access to facilities for the administration of first aid.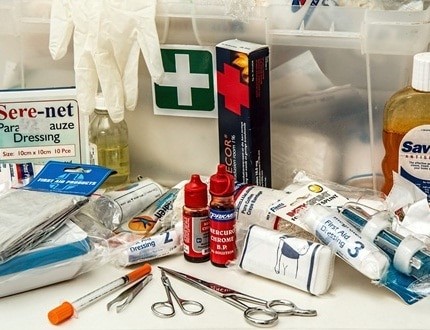 Secondly, First-aid kits can be a life saver, whether we are talking about work related injuries or heart attacks. This is why specialised kits such as the burn modules or defibrillators are very important.
Thirdly, failing to be first-aid ready can lead to some serious consequences. Depending on what country you live in, penalties can be severe. In some jurisdictions breaches in Duty of Care obligations can even lead to a jail sentence.
Fourthly, ensuring your business is First Aid ready is hugely beneficial for both you and your employees. Individuals who suffer injuries are more likely to return to work faster and their treatment costs are smaller, compared to those who do not have a First Aid kit on hand.
First Aid Rental Services are an Option
Finally, you should consider renting a First-Aid Kit. It can be an affordable solution to being first aid compliant. There are companies that can help you budget your expenses better. You can have someone at your disposal to take care of the supplies, refills and First Aid cabinets. Regardless of the size of the company, you can get assistance when choosing the right emergency kit for your needs. Apart from regular cabinets, there are vehicle-based kits, eyewash stations and even portable defibrillators.
Get your workplace free first aid visual guides and posters from Alsco. These are downloadable, print-ready and can be posted in strategic locations to promote first aid awareness.