One cost-saving opportunity often overlooked by businesses is the ability to lower their insurance premiums based on their health & safety (H&S) practices.
In New Zealand one such scheme is called Workplace Safety Management Practices (WSMP).
Administered by the Accident Compensation Corporation (ACC), WSMP rewards businesses who demonstrate high standards in workplace health & safety. There are 3 levels – primary, secondary and tertiary.
For those companies who achieve WSMP tertiary level, the reward is a 20% discount on their levies.
Let's be absolutely clear here – we're talking about the opportunity to save some sizeable amounts of cold hard cash – just by following good H&S practices.
Add to that the other obvious benefits that come from having solid health & safety processes and you really start to wonder why more companies aren't striving for WSMP.
Except, those 'obvious benefits' that I refer to above are perhaps not as obvious to small & midsize businesses as they are to the likes of you and me.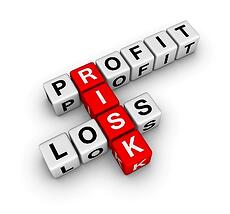 Our latest case study – Metalcraft Roofing – highlights many of those benefits, including how they used Mango to help them achieve WSMP tertiary level.
Metalcraft Roofing clearly 'get' health & safety and appreciate the ability of good systems and processes to deliver business benefits like:
M

inimising downtime and lost productivity (less accidents = less disruption)
Raising employee satisfaction (safe staff are happy staff)
Lowering the costs of administration and reporting (automated processes take less effort to manage)
A powerful marketing tool with customers & prospects (by standing out from the competition)
I guess the morale of the story is that sometimes it does no harm to repeat a tried and true message because there's a new 'audience' who haven't necessarily heard it before.
Keen to know more about how Mango helps organisations improve their health & safety practices?