Mango has been purchased by Alcumus.
We are very excited to now join the Alcumus Group of companies.
The leadership team at Mango will continue on in their roles and all our partners around the world will continue to market, sell and support Mango. As they say "it's business-as-usual".
The great news is that there is no impact on customers.
An announcement from Alcumus is here.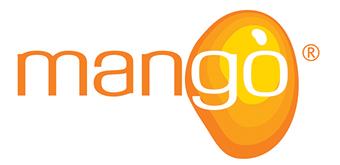 Alcumus Acquires SaaS-based Quality Management and Compliance Provider Mango, Expanding the firm's Global Footprint into APAC
Alcumus announces the acquisition of New Zealand-based software-as-a-solution (SaaS) provider Mango, reflecting our global expansion and product portfolio strategy to create safer and more sustainable workplaces for our global customer base across the UK and North America into New Zealand, Australia and South Africa.

Founded in 2002, Mango provides Environment, Health, Safety and Quality technology that enables businesses to simplify their compliance and quality management processes and demonstrate evidence for ISO and other certifications. This includes management systems for quality, health and safety, environmental, food safety, information security or a combination of them all. Mango allows customers to integrate all requirements in the Cloud and on a Mobile App, available on the App Store and Google Play.

The acquisition is a strategic move, adding specialist technology to Alcumus' existing portfolio and expanding our global footprint into the APAC market.

The Mango team will join Alcumus, which now has 750 employees across offices in the UK, North America and now New Zealand serving almost 45,000 customers globally.

Alyn Franklin, CEO Alcumus said: "We're on a journey to connect people and technology across the full spectrum of solutions that make our clients' workplaces safer and more sustainable. Mango brings us one step closer to achieving this. The acquisition fits perfectly into our portfolio of solutions and further accelerates our existing roadmap, helping to provide our clients with a simpler way of managing their certification. With a single platform, clients can align their business processes, manage documentation and demonstrate their compliance to standards and certification."

Commenting on the acquisition, Peter Rogers, Chief Fulfilment Officer and Founder at Mango said: "We're thrilled to be joining the Alcumus family and to become part of a success story in providing compliance software solutions for workplace health, safety, quality and risk. Our product is at the leading edge of SaaS deployment and we're very excited to be expanding its capabilities and making it available to Alcumus' fast-growing client base globally."