It has just been announced that the New Zealand Government are seeking feedback on some old Health and Safety regulations.
Does More Regulation Equate to Fewer Deaths?
You may recall that the Royal Commission of Inquiry on the Pike River Coal Mine tragedy found that New Zealand's regulations and guidance for health and safety was piecemeal and ad hoc. They were weak and outdated, contained gaps, were hard to understand and did not support businesses to fulfil their obligations.
Since then the regulator, WorkSafe NZ, has implemented new legislation (Health and Safety at Work Act) and some new regulations. In addition a Health and Safety at Work Strategy 2018-2028 has been put in place.
However, a bunch of other regulations are ready for review and feedback. These regulations include the following:
Machinery
Equipment
Tools
Vehicles
Structures
Heights
Excavations
The Government are pitching that these areas cause the "most harm to the most people". They say that "on average, 58 people a year die from injuries at work involving plant or structures, making up 76 per cent of all work-related deaths." So there is a serious problem there to be solved, that's for sure.
But my question back to the Government is will more regulation actually reduce the number of deaths?
The Government's answer seems to be that "fit-for-purpose regulations will support businesses to manage risks and make a real difference in improving our rates of work-related harm and fatalities."
Surely it can't be as simple as that.
Safety is a complex beast. It is not linear. There are many moving parts that sometimes act randomly.
Does more regulation = fewer deaths?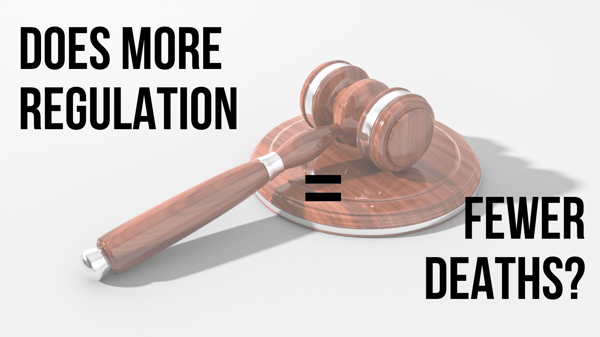 Can you prove that having more regulation will reduce injuries, or is it correlation over causation?
Now is the time for you to have your say.
Give your feedback to the Government now. Submissions close at 5pm on 4 October 2019.