Having clients who are keen to commit time and resources to a case study is something we're always very grateful for. But getting credited in a company's annual report is something else – and deserves a special mention.
We are therefore very proud to be a part of Sanford's latest Sustainable Development Report.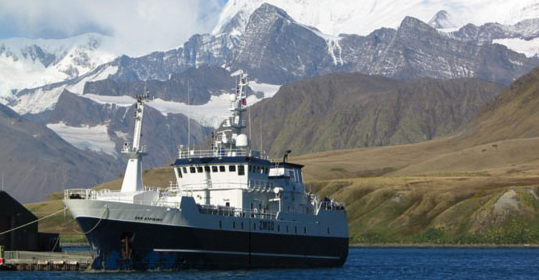 Sanford is a long established fishing company devoted entirely to the harvesting, farming, processing, storage and marketing of quality New Zealand seafood
Sanford has recently implemented Mango across all of its locations.
A few months ago, it published its 14th annual Sustainable Development Report which it describes as "a collation of our environmental, economic and social movements over the past 12 months."
The Impact of Mango
The report describes Mango's impact as follows:
The implementation of the new Environmental, Health and Safety (EHS) management system using Mango has been successful in creating a centralised and standardised EHS manual and record keeping system. This has allowed us to adopt an auditable robust system covering all operations and effectively improved the reporting structure and collation of data.
Mango has enabled each operation to a have a "one stop shop" for all environmental and H&S processes; it has improved the contractor management side of the business and recording of their training and qualifications. The best part of the system is that it creates reminders when information renewal is required. Having that very timely reminder ensures nothing slips through the net.
Greg Johansson, Sanford's General Manager of Operations, explains the company's approach to EHS: "At Sanford, we take health and safety seriously, especially as fishing was recently identified as one of the top five most dangerous industries in New Zealand. This is not an excuse for poor practices, but a challenge for us to prove the statistics wrong. Our vision is to ensure we have healthy people in safe and productive workplaces."
We like your attitude Greg – and thanks for the shout out!
If you'd like to find out more about how Mango can help organisations get on top of their EHS obligations, simply request a demo.