Wednesday 16th September @ 1pm (NZ time)
What you need to know
New Zealand's health & safety legislation has just passed in Parliament. The changes caused a media storm with headline news on TV, radio and other mainstream media outlets. It is still being hotly debated.

Now is the perfect time to get a perspective from one of NZ's leading safety experts.
Join us for this free 1-hour webinar to find out everything you need to know.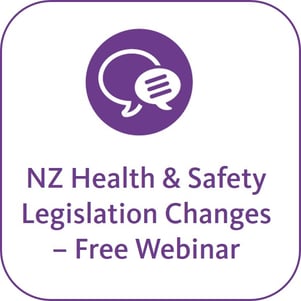 In this webinar, Craig Thornton from Mango will be joined by Charles De Lambert.

Charles is the owner of Safe and Sound Solutions, a workplace health and safety consultancy and training organisation based in Christchurch.

The webinar will cover the following topics:

Recap of the changes to WHS
High risk and low risk companies
Legislative areas you need to know
Tool and techniques
This webinar is for anyone involved in workplace health & safety – from directors through to H&S representatives.


To register, simply click here and we'll take care of the rest.