It's Cyber Smart Week 2018 here in New Zealand. It's a week when the New Zealand Government promotes good practices you can take to keep you and your company safe from cyber attacks.
The guidance being promoted is excellent. Here at Mango we encourage you to put extra steps in place to protect yourself from being cyber attacked.
As you already know, your personal information is online and in multiple locations. It's in your emails, it's in the online bank, it's on social media and it's also on computer systems at work. So it's very important that you put measures in place to prevent such personal information being lost or stolen. Don't just rely on the institutions that hold your data to keep it safe. There is more you can do.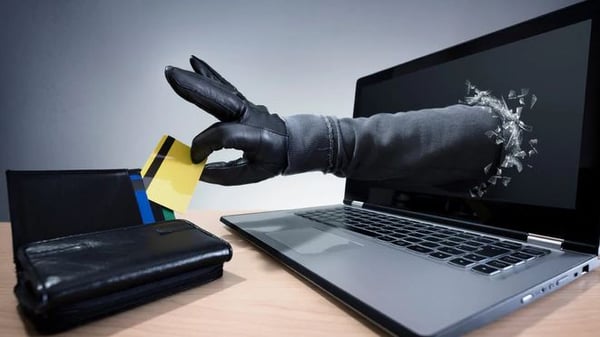 Thankfully, there are some simple tips from Cyber Smart Week you can take to protect your personal information from online hackers.
Follow these 4 steps to better secure your online self
Use unique passwords
Do you use the same password, or the same 2-3 passwords for all of your accounts? This is a big no no. If a hacker was to get a hold of your password, think of all the different accounts they have access to. When choosing a password make sure it is unique, long and strong. Adding numbers and symbols is a must!
Turn on two-factor authentication
Compared to one factor authentication (which only requires a username and password) two-factor authentication (2FA) is when you are required to enter standard login information and another form of security in order to access your account.
2FA adds an extra layer of security to your accounts, and we highly recommend it.
The most popular form of two-factor authentication is getting a code sent to your phone that must be used to complete your login. Most online accounts give you the ability to turn on 2FA. Take a look at your privacy settings to manage this.
Update your apps
Ensure your apps are always up-to-date. It's important to understand that app updates aren't always about implementing new features. They often fix bugs to reduce the chance of hackers and attackers getting access to your private information.
To make it easier, set up your phone so it automatically updates apps when necessary. This means you don't have to worry about going in and having to manually update them.
Check Your Privacy
What do you share online? and who with?
Often Your online accounts require security questions to access them. These questions are relatively generic such as 'What is your FIRST pet's name?', 'What is your grandmother's MAIDEN name', or 'What Primary School did you attend'. If you share this sort of information on social media then you've given hackers the key to access your accounts. Imagine if they got a hold of your financial information?
To best protect yourself from this situation we encourage you to:
1. Ensure ALL your social media accounts are private and you only accept people you know
2. Don't share information such as the above on ANY of your social media accounts
Takeaways
Remember, follow these 4 steps in order to protect yourself:
Use unique passwords
Enable two-factor authentication
Update your apps
Check your privacy
To find out more about how to protect your personal data or business online then visit CERTNZ.