Rest assured, the approved partners listed below share the same values as us and have a deep understanding of Mango. Each has earned their Mango stripes by quickly establishing a fiercely loyal network of Mango clients.
Please don't hesitate to contact them direct.
Seeking Certification to ISO 9001, ISO 14001, ISO 18001 or AS/NZS 4801? Integrated Risk Management are based in Melbourne. IRM make compliance easy, developing integrated, plain English management systems that suit your team. Integrated Risk Management's decades of expertise and partnership with Mango enables it to establish your system on a simple, intuitive interface
available to all personnel in a short time frame.
Contact Integrated Risk Management for all your HSEQ compliance needs.

Based in Brisbane and the Gold Coast, Momentum Safety is focused on providing simple safety solutions to SME businesses. If safety systems are complicated they are more than likely to not being used. Momentum are specialists in ergonomic.
Contact Momentum for all your safety system and ergonomic needs.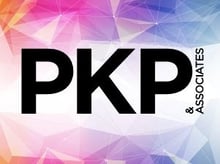 Based in Sydney, PKP & Associates strive to help businesses achieve their compliance goals. They specialise in streamlining environmental, risk management, OHS, food safety and quality management systems. With over 20 years of experience in the industry, their skills and knowledge are invaluable for business needing assistance with meeting their compliance goals and objectives.
Contact PKP & Associates for assistance in achieving your compliance goals

Contact QSM Group for all your OHS, Quality and Environmental management system and business improvement needs.Based in Perth, QSM Group is a leading professional services business assisting organisations and individuals to improve performance through the provision of Training, Consulting and Compliance Software solutions.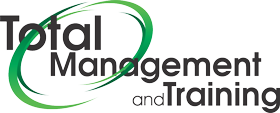 Based in Cairns, Total Safety Services provides clients with professional health and safety consulting at competitive prices without compromising quality. They specialise in work health and safety as well as quality assurance procedures for the standard tradesman, builders, contractors, construction companies, manufacturers and other associated industry. Total Safety Services can assist you in compliance through systems, process development and management, risk audits, site and system audits and training.
Contact Total Safety Services for assistance in the management of health and safety in your workplace.
New Zealand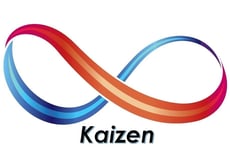 Although located in Auckland, Kaizen work with a range of clients across the country. They offer practicable and achievable consulting solutions to the specific needs of their clients. The fields they specialise in are compliance management such as Quality, Safety, Environmental and also business process improvements & lean manufacturing. They tailor solutions to the needs of their clients and achieve tangible results within a specific time-frame.
Contact Kaizen for help with your QSHE, business process improvements and lean manufacturing needs.

Many Caps Consulting is located in Christchurch, New Zealand. They provide clients with effective solutions to
managing thei
r compliance systems.
Based in Marton, PYXIS are experts at integrating business management systems using ISO standards within risk management and business excellence frameworks. They are New Zealand based experts in organisational excellence and provide training, advice and consultancy.
Contact PYXIS for all your risk, health and safety, quality and environmental needs.
South Africa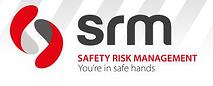 SRM is a specialist consultancy in the field of SHEQ - Occupational Health & Safety, Environmental & Quality Management Systems.
The company comprises a dedicated professional team who utilize their vast experience to assist organisations with the effective design, implementation and management of their SHEQ Management Systems.
Contact SRM for all your SHEQ needs across South Africa.
United Kingdom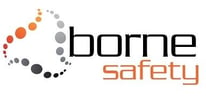 Based in Southampton, England, Borne Safety is a fast growing quality, health and safety consultancy. They are highly capable of providing sensible and pragmatic solutions to your health, safety and quality challenges that you face.
Contact Borne Safety for all your QHSE needs.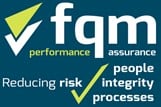 FQM is a QHSE consultancy, coaching and training organisation based in Scotland. They focus on delivering cost effective outcomes to more than meet client requirements. Their approach is to reduce risk through linking robust processes with people to give integrity.
Contact FQM for all your QHSE needs.

Penarth Management is a QHSE compliance consultancy and training organisation based in Cardiff, South Wales. Their focus is to deliver a cost effective service which typically involves helping clients implement and maintain ISO standards.
Contact Penarth Management Limited for all your QHSE needs.
United States

HSE Technology is a QHSE consulting and implementation services organisation based in Houston, Texas. They provide cost effective solutions for companies of all sizes and industries. Their primary focus is to help customers drive employee engagement through business process automation via the use of software.
Contact HSE Technologies to enhance your employee QHSE engagement.