This is a guest blog from Nathan Cottom, Mango Operations Manager.
Listening to your customers and responding to their feedback is one of the most important things you can do in your business. By creating an environment where your customers feel valued and cared for, you will almost certainly create loyal customers.
In this blog post, I will discuss a scenario where by just listening and responding to customers, a business may have turned a bad situation into a feel-good scenario for my family, and turned them into loyal customers. Instead, I saw the negative side effects of not listening or helping your customers.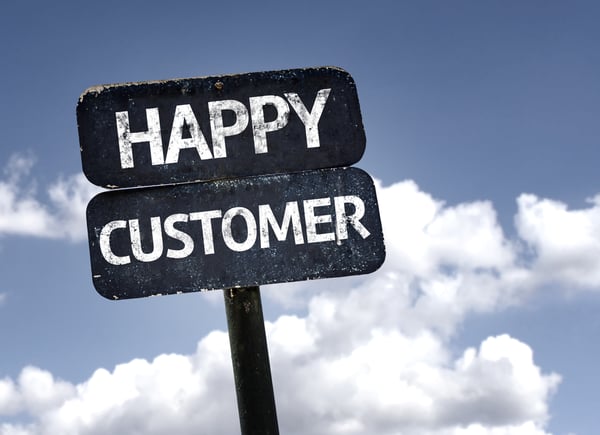 Scenario
On a recent family holiday, we were staying in an inner-city apartment which was ideal for our holiday. As normal, we had been told of contact details should there be any issues during our stay.
Our stay had been going well, then one evening midway through our holiday, sitting in the apartment watching TV as a family, we were suddenly plunged into complete darkness.
After stumbling through the pitch black apartment, we found the circuit board and identified that one of the circuit breakers had tripped.
We tried to contact the emergency number multiple times, but it went straight to voice mail. We tried emailing the apartment contact we had arranged the stay through and also tried to contact them on social media. None of these queries were responded to, or have been since.
Taking the risk of electric shock into my own hands, I identified the offending appliance (electric jug) and managed to reset the breakers so that we could enjoy the remainder of the evening.
The following morning I communicated the issue to the apartment reception, and went out for our day's activities. I received a text part way through the day advising that the issue had been fixed. All good so far I thought.
On returning to the apartment after a long day shopping, I went to turn the jug on for a drink, and the circuit breakers had tripped again.
Once again I called the emergency number to advise that the fault had in fact not been addressed - a little more pointedly this time – again no response or call back.
Those that know me, know that coffee is a good friend of mine. To not be able to get my fix was more than I could take. Therefore, I then had to boil water in an open saucepan on a gas hob!
The next morning I took the offending appliance to reception and asked that they replace it (which they did). And, what would you know – no further electrical issues.
Conclusion
Remembering how important word of mouth is for your marketing, by not listening and helping your customers when in need, your business may find itself with a bad reputation and fewer loyal customers.
It is a matter of simply listening to your customers when customers reach out to you and helping them where needed. Then responding to let them know they are heard. This will ensure customers will stay loyal and speak highly of your company to their friends, leading to more business for you.
Takeaways:
Respond to the customer – if a customer has an issue, they want to know they have been heard.
Listen to the customer – they have knowledge that you need to know
Customer expectation - If you say you are going to provide a service, then ensure the service is provided
Customer focus - Always consider the customer during the investigation process
Customer satisfaction - Confirm with the custom that the corrective action has actually addressed the issue