Brands must tell the truth
We all have a tendency to prefer locally made brands over imports from overseas countries. Particularly when we know that some of these overseas countries may have a poor record of human rights and for polluting the environment.
Lets be honest, we feel better purchasing a product knowing it was made locally and ethically.
But what happens when you mislead your customers and you label your product as being made locally when in fact it was made in a country with a poor record of human rights and for polluting the environment.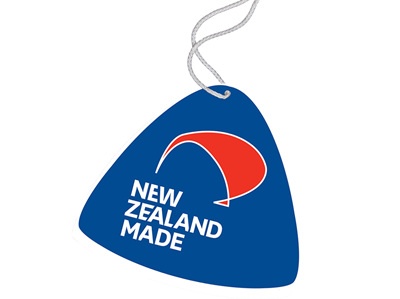 'World' a well known high-end New Zealand fashion brand, has been under fire lately for doing just that.
Let's go back a couple of weeks when a 'World' customer noticed there was a difference between two tags on the same item of clothing. One tag stated the garment was made in Bangladesh. The other tag stated it was Made in New Zealand. Confusing right? We thought so too.
The whole episode got worse for 'World' when the CEO/Owner stated that it was OK because the tag was Made in New Zealand.
What stands out for me is that many people in 'World' would have known this issue but it doesn't appear that anyone spoke up. Or if they did speak up then Senior Management didn't do anything about this.
What Can a QHSE Professional Learn?
As a QHSE professional you should recognise this as very poor quality. Labelling an item with a false claim is a critical non-conformance. It must be reported immediately to Senior Management. You can't let this type of incident go through your management system unchallenged.
However some QHSE Professionals strike this type of issue all the time. They are frightened to report things that may make their Senior Managers look bad.
When I was a QHSE Manager at Tait Electronics, here in New Zealand, I had a great tool that would overcome this. As the QHSE Manager I had the power to call a production stop. This meant that not only would the production line stop, but any deliveries of the product to customers were stopped until the issue was fixed. This made the Senior Managers really committed to fixing the issue. Resources were made available to get the line operating. I always felt there was no repercussions on me for meeting the product's quality standards.
So back to the 'World' issue, fortunately New Zealand's Commerce Commission is investigating these false claims. We will watch for their findings with great interest. Here are a few examples of businesses that have mislead customers where the Commerce Commission has taken action:
In May 2017 a health supplement company and its owner were fined more than $500,000 for claiming that bee pollen was New Zealand-made when the bee pollen was sourced from China.
In April 2016 the High Court found that a health supplement company's "New Zealand made" claims were misleading because all the active ingredients were imported from overseas.
Since 2011 11 companies and 11 individuals have been prosecuted for selling imported alpaca rugs as "Made in New Zealand", and/or for claiming duvets were predominantly alpaca, merino wool or cashmere when they were not.
Takeaways
Be honest and tell the truth about your products.
Do not mislead customers.
Highlight these failings to Senior Management.
Don't let up until the issue is solved.
Consider being a whistle-blower to the media if Senior Management take no action.