In the olden days (say 15 years ago), companies would close down over the Christmas period and do their preventative maintenance. But as businesses got busier and busier and costs were cut, equipment would only be maintained when it broke down. No more Christmas lock down. Business just had to make do with the equipment they had.
In addition, back then businesses would manage their records of maintenance with boxes of cards. Not only would these display the maintenance history but also the oily thumbprints of every engineer that worked on the equipment. Over the years some organisations introduced computers to the Maintenance Department to improve efficiency. But in truth they were just dumped the oldest and slowest PCs the business could find.
[In this blog we discuss item #7 of our ongoing series: 10 Things for Compliance People to Do After Lockdown.]
So how do we get our maintenance back on track and how do we manage the records?
Read on.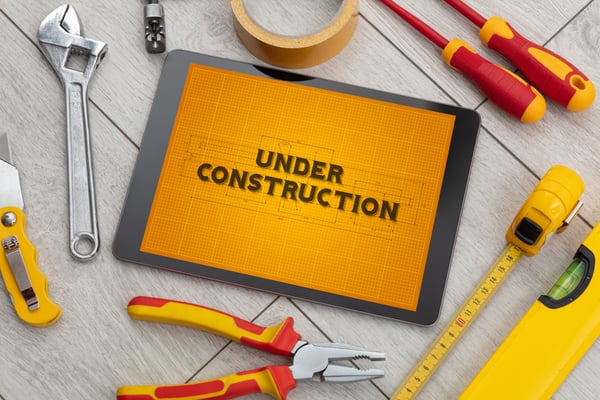 Preventative vs Reactive Maintenance
We often hear that if we fixed issues before they become a problem it's cheaper in the long run. The same is for maintenance.
If we have a preventative approach to maintenance we will have less unscheduled downtime. Downtime is of course very expensive, especially when it happens in the middle of a busy time of the year.
However, preventative maintenance is difficult for the Accountant to measure. It's hard to measure something that may not happen (like downtime). They just see top line and bottom line figures.
I saw this happen at a company I worked for back in the 90's. The maintenance of the boiler had been put off for years and there had been no Christmas shutdown for over a decade. Of course the inevitable happened and the boiler broke-down. It was going to be a week to get the boiler fixed. For an operation that runs 24 hrs/5 per week this was not an option. With an innovative approach to keep the operation going the engineers called the local steam train society and brought a steam train along-side the factory and pumped steam from the locomotive into the factory for 5 days. I'm sure the neighbours weren't happy with coal smoke billowing across their houses for a week but the factory had to run at all costs. The upshot was that the boiler moved to an annual shutdown in the off-season and the preventative maintenance was done then.
What are the Issues Around Poor Records of Maintenance
The manual style approach to maintenance record keeping have some obviously issues:
Cards and paperwork can became unreadable over time
Mistakes were made in data entry
Scheduling of work from unreadable cards or unreliable spreadsheet becomes impossible
No real time monitoring of scheduled maintenance
Uncontrolled expenditure based on poor data or poorly maintained spreadsheets
Multiple sites have no visibility of equipment status or current location
Spreadsheets have poor data that had missing or duplicate data
Lost data when employees leave the organisation
No user training given to employees when using a computer
The answer is for you to look to implement and electronic maintenance record-keeping system.
What should you expect to get back in return by using a maintenance tool?
Different parts of business deploy tools to make them more effective, reduce waste and add value i.e. ERP systems or payroll systems.
So why wouldn't you get a tool to help improve your equipment maintenance.
Electronic maintenance systems help you to get:
Real time data input to make real time decision
Improve your scheduling and planning
Better equipment utilisation by planning maintenance in quiet business cycles
More accurate maintenance budgeting
Better quality data capture
Visibility across multiple sites
Real time location information of equipment in the field.
Takeaway
If tools are used well you can avoid breakdowns. Get better scheduling. Improve up-time of equipment. This results in better equipment utilisation giving you value and more profit.