Struggling to give your Board the QHSE knowledge they need?
As a sometime consultant, one question I am often asked by QHSE Managers is, "can you talk to the Board and Senior Management Team (SMT) about the importance of quality, health and safety and environmental management compliance?" Another common question is, "can you explain to them the importance of ISO 9001 or ISO 14001?"
These are odd questions for a QHSE Manager to ask a consultant – and naturally lead us to ask a number of counter-questions: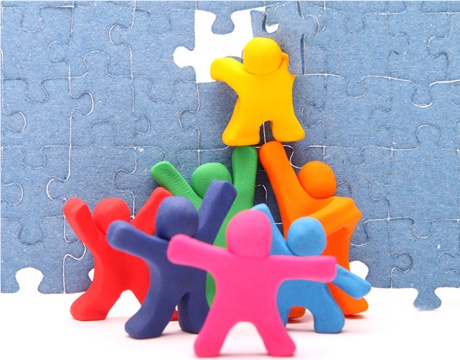 Does the consultant have a greater knowledge or authority to speak on such matters? Why does the QHSE Manager not speak to the Board or SMT themselves? Is the QHSE Manager lacking in knowledge, or are they afraid to speak at such a level? How is it that the SMT or the Board lack this information? Surely if the powers-that-be have created and resourced a QHSE position, they must already have that knowledge?
It really is a strange situation - and strongly suggests that there's an underlying governance issue.
Back in the day...
Thankfully, I didn't experience anything like this back when I was a QHSE Manager. I was very fortunate to have Boards and SMT's that were highly knowledgeable in compliance. They always pushed me hard to know more and more about it. Any new knowledge or data that I discovered I would present in various review meetings. Tools like TQM, Kaisen, 5S, lean, six-sigma, quality function deployment, stage-gate, business process reengineering, risk management, best practice and process mapping were discussed with Senior Managers to see what fit they could have in the business. We discussed ISO 9001, ISO 14001 and OHSAS 18000 at length to ensure that the business knew whether we were getting the most value from these standards. Good times, good times.
Small steps are all that's required
If you feel the need to ask a consultant these questions here is some advice: learn some of this stuff yourself. Ask questions of your colleagues and peers about the topic at hand. Join discussions on LinkedIn. Once you have enough knowledge, prepare a short presentation on a compliance topic. Then, during your Management Review meetings, spend an extra 5-10 minutes providing training and information on the topic to the Senior Managers.
A colleague of mine did this when he was a Quality Manager at a print company. He would spend an extra 10 minutes on one topic in the monthly Management Review meeting to explain the importance of that compliance item to the Managers. For example, in one meeting he would explain the importance of internal auditing after they had talked about the internal audit results for that month. In the next meeting he would talk about CAPA (corrective action and preventive action) after the non-conformance section was discussed. And so on at each subsequent meeting.
Over a 12 month period he ended up covering pretty much the entire management system as well as providing the necessary training and knowledge. He then repeated the messages again the following year in each Management Review meeting. By the time he had left the company 7 years later, the Senior Management Team had great insight into, and knowledge about, the QHSE management system. No additional training sessions were required. He didn't need to pay a consultant to explain things. All it took was for the Quality Manager to put in some extra effort at each meeting – and the confidence to have a voice at the top table.
Utterly painless. Incredibly effective.