A masterclass from Disney
If there's one place in the world that wears its QHSE compliance proudly on its sleeve, it's Walt Disney World in Florida.
For the second time in two years I've been lucky enough to spend some holiday time at The House of Mouse. My family has clocked up nearly 80 hours at the four Florida Walt Disney World parks and, aside from a little sunburn, it was a wonderfully positive experience.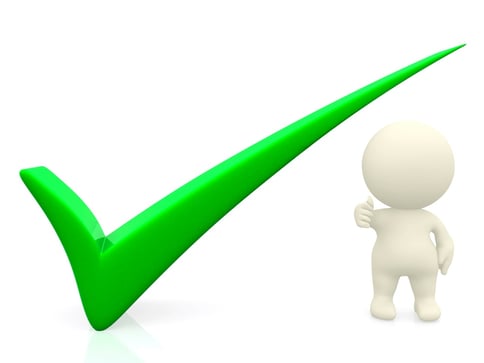 And this is due largely to Disney's diligent commitment to QHSE. Sure, other places provide fun experiences, and do so in a safe manner, but no other entertainment organisation I know of has got it together - and keeps it together – quite like Walt Disney World.
Spending a day at Walt Disney World is like having a masterclass in QHSE. From the very friendly staff who check your bag as you enter – my daughter was always welcomed with a cheery "Good morning, princess!" – to the employees who enthusiastically say "Thank you for spending your day with us, have a lovely evening!", in the Walt Disney World experience nothing is left unconsidered.
Staff were unfailingly friendly and helpful. Each time we stood in front of a location map an employee would quickly approach us to ask if they could assist. And it didn't matter whether the employee was a cleaner or behind a gift shop counter or checking my harness in a roller coaster - the "I'm here to help" attitude was pervasive.
Environmental protection is also an important cornerstone of the Disney operation. Cleanliness in every park was top notch. The rest rooms were spotless. They must have a policy that litter is to be picked up before it actually hits the ground because I didn't see one piece of rubbish the whole 80 hours I was there. Each corner has trash and recycling bins. These are emptied before they get full and then cleaned and shined by an employee wearing gloves and maximum sun protection. At Downtown Disney – a shopping complex close to the parks – we sat in the shade, down a small back alley, and the cleanliness there was just as good as in the heavy foot-traffic areas.
Walt Disney World also takes its health and safety obligations very seriously. Each adventure ride has double-checks for safety. There is also continuous changeover of staff so individuals don't get too tired. Safety isn't just an add-on, it's a vitally important part of the job.
This high level of QHSE compliance is a significant factor in the enormous success of these parks. In 2013 over 18 million people visited the Walt Disney World flagship park, The Magic Kingdom. On average that's 50,000 people per day, every day. Think of the amount of rubbish generated, the amount of toilet paper and soap that needs to be re-stocked, the number of thrill rides taken. And it's all managed in such a way that virtually every customer experience is a safe and positive one. The repeat business enjoyed by Walt Disney World is clear evidence of their comprehensive quality system.
The power of QHSE done right
Exceptional QHSE can transform not just organisations, but entire industries. Before Walt built his theme parks, amusement parks were just for little kids, and were the lowest of the low when it came to entertainment. Dirty, dodgy, and seedy. In fact when Walt told his wife that he wanted to build an amusement park she was appalled, asking him why on earth he wanted to get involved with those "filthy places".
But right from the beginning Walt had a clear vision. He wanted to build a clean, safe, immersive experience that the whole family could enjoy:
"What this country really needs is an amusement park that families can take their children to. They've gotten so honky-tonk with a lot of questionable characters running around, and they're not too safe. They're not well kept. I want to have a place that's as clean as anything could ever be, and all the people in it are first-class citizens, and treated like guests."
Walt was a great inventor of things like iconic cartoon characters, amazing amusement rides and well-loved movies. But it's his focus on his goals and his people that makes him a stand-out:
"Of all the things I've done, the most vital is coordinating those that work with me and aiming their efforts at a certain goal."
Go to the Gemba
Walt was also a big fan of going to the Gemba. He would visit Disneyland several times a week, sometimes before the park opened, where he would check the park's cleanliness and talk to cast members. As he said, "You can design and create, and build the most wonderful place in the world. But it takes people to make the dream a reality."
Needless to say, Walt had a laser-like focus on continuous improvement. To this day the parks are continually being improved, rides being added and themes changed. But right at the very beginning Walt said:
"Whenever I go on a ride, I'm always thinking of what's wrong with the thing and how it can be improved."
The takeaway
Here's some quick tips to get you moving in the right direction:
Set a goal for your QHSE systems. Become a superb communicator of that goal.

Have a focus on workplace cleanliness. Use techniques like 5S. There seems to be a Kiwi attitude that workshops should be as messy as possible because the workers take a perverse pride in knowing where everything is amongst the junk. These places are breeding grounds for mistakes, accidents and spills.

Focus on continuous improvement. Like Walt, every time you go to the Gemba look for opportunities to improve and fix the things that are wrong.

Train and support your staff to have a "how can I help?" attitude.
And remember - if Walt can nail it on such an enormous and public stage, the rest of us really don't have any excuses!