Compliance management solutions: What are they?
Compliance management solutions are software applications that help you manage compliance with various regulations, standards and other legal requirements.
They enable organisations to monitor and track the status of their policies, procedures and processes, and can be used to assess risks and identify areas where improvement is needed so that you can ensure that your organisation meets the standards required by law.
In short, compliance management solutions:
are a set of software applications that are used to manage a company's compliance obligations.
automates various tasks in the organisation, such as managing contracts or providing auditing tools for internal controls.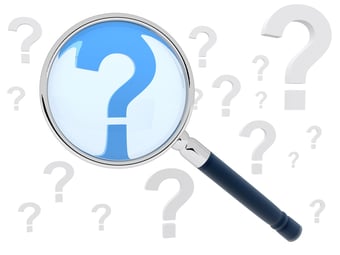 Types of regulatory compliance management solutions
Compliance management solutions are available as on-premises or cloud-based software and can be purchased as a standalone solution or as a part of a broader enterprise risk management solution.
The following are some examples of the types of compliance management solutions available today:
All-purpose platforms. These provide you with a generalised set of tools and features for compliance management.
Industry-specific applications. Sometimes, compliance solutions can be designed to fit the needs of specific industries or sectors such as regulated businesses in the health and service sector. These systems help organisation types comply with a certain set of regulations specific to an industry (e.g. FDA, EMA, etc).
GRC (governance, risk management, and compliance) platforms. Such products provide you with a strategic framework for overall compliance management, enterprise risk management, and aligning IT with corporate strategy.


What is compliance management software?
Compliance management software is a business system that centralises, consolidates, automates and streamlines an organisation's processes, files, and communication. This system is designed to adhere to meeting government and professional standards and regulations required in their industry.
The goal of a compliance management software should be to help you manage risks and enable staff greater visibility and knowledge on compliance requirements minimise your organisation's risk of having costly penalties or worse.
How can compliance management software benefit you?
Compliance management software saves a business lots of time by automating the tedious processes of data collection, communication, and tracking changes in compliance requirements and integrating it into the whole system.
There are many benefits to using a compliance management solution. These include:
Efficiently managing and organising information about your organisation's regulatory environment;
More easily identifying which regulations apply to you, and how they affect your business operations; and
Automating repetitive tasks related to ensuring regulatory compliance across multiple functional areas of your organisation.


How do you choose the right compliance management software for your business?
Choosing the right compliance management solution for your business can be a daunting task. After all, there are dozens of solutions on the market, each with its own unique features and benefits. Before you invest in any one product, you should consider several key factors:
Ease-of-use: The software must be intuitive and easy to use in order for your team members to access it without having to spend hours training on how to use it effectively.
Integration capabilities: If you have other systems already in place, it's important that these solutions integrate seamlessly with your chosen tool so that data is automatically synced across multiple platforms and devices.
Customization options: A truly robust compliance solution will offer multiple ways for businesses and organisations of all sizes (from small intimate teams up to enterprise-level corporations) to customise their software experience by tailoring it precisely toward their needs based on specific regulatory requirements or industry best practices standards such as ISO 27001 certification standards).
Choose a compliance management solution that can help you manage all aspects of your operations.
The best compliance management solutions can help you manage all aspects of your operations. They'll help you achieve regulatory compliance and respond to periodic audits, investigations, and inquiries. That means they'll enable you to:
Track changes in laws, regulations, and standards across jurisdictions
Ensure that policies are consistent with appropriate laws and regulations
Manage multiple audit reports from different auditors across jurisdictions
How much does a compliance management software cost?
The cost of a compliance management software solution depends on the size of your organisation and can vary widely, depending on the features you need.
You may also have to pay extra for consultations, training, and support if your staff are not familiar with using software.
If you're unsure about how much it will cost, talk to a few vendors or even do an online search for "compliance management solutions cost" where some companies have listed their prices publicly so you can get an idea of what other companies are charging for similar services in your area.
All Your QHSE Needs in One Integrated Compliance Solution
As you can see, compliance management solutions are a great way to help your business manage and improve its operations. With so many different options out there, it's important to choose the right solution for your company.
If you're happy to start right away, here at Mango, we provide a cloud-based compliance management software that can be used to control and maintain all aspects of an organisation's QHSE (quality, health, safety, and environmental) compliance requirements.
So whatever your needs - be they Health & Safety, Quality, Environmental Management, Food Safety - or all four - feel free to reach out to us to get your compliance needs delivered today!