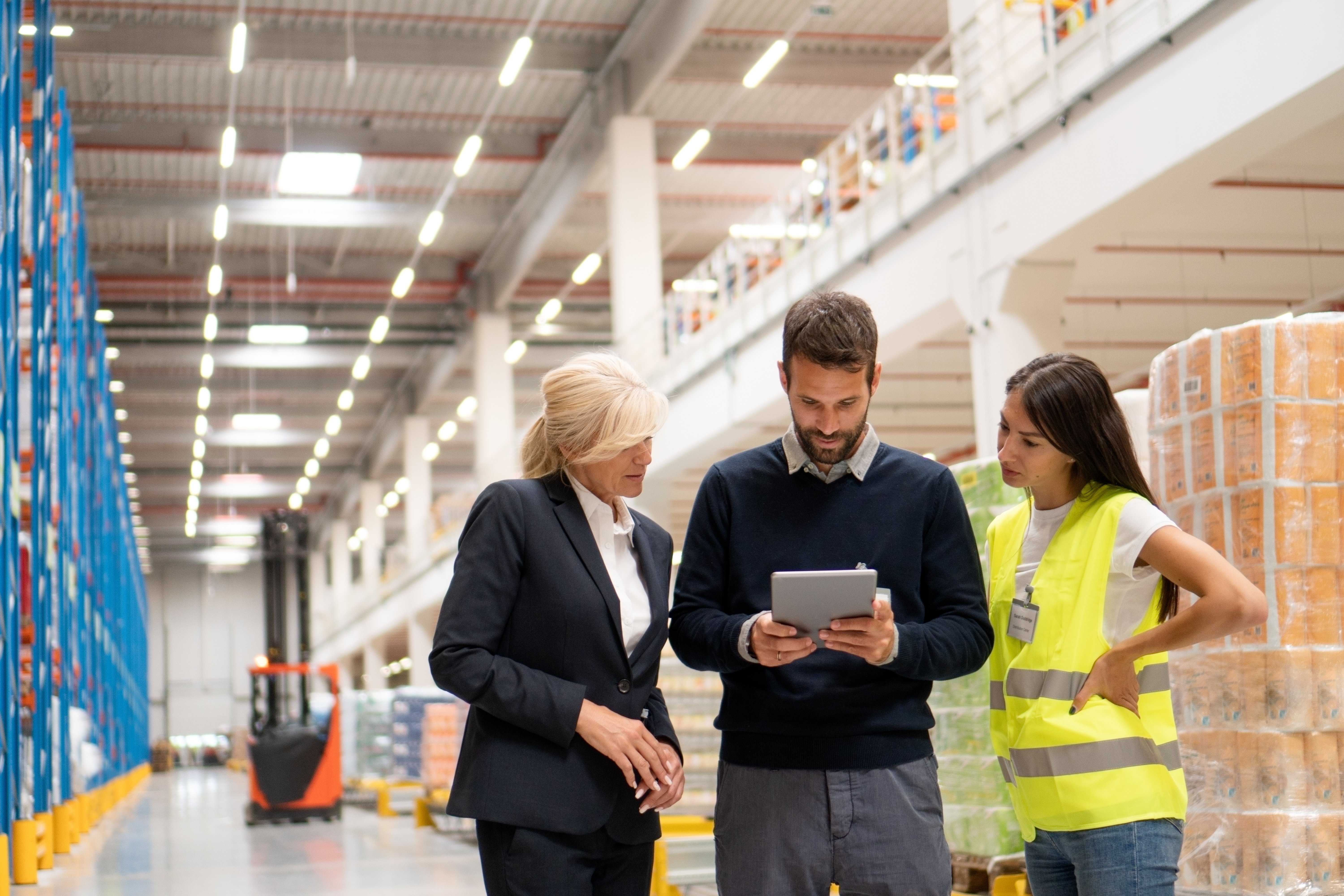 Elevate your quality management system with ISO 9001. Standardised processes are important for large corporations and small businesses alike. They help to deliver the highest quality products and services to customers.
ISO 9001 certification enables you to concentrate on a variety of aspects of your business related to quality management. This includes leadership as well as continuous improvement, to make sure a suitable structure is in place.
What are the benefits of ISO 9001? Fulfilling all the requirements and attaining your ISO 9001 certification can have a great impact on your organisation.
First, it will help to build credibility within your industry so others know that you are dedicated to offering quality services and products. It also helps to boost efficiency and productivity as all processes are streamlined for optimal success. Finally, it allows you analyse areas of potential risk to implement the proper corrective actions to create a safer work environment.
Read on to explore three things you should know about ISO 9001:
What is ISO 9001

ISO 9001 requirements

How to get ISO 9001 Certification
What is ISO 9001
Let's start at the very beginning. What is ISO 9001? ISO 9001 is an international standard which is part of the larger ISO 9000 family. It outlines different requirements needed for a proper quality management system.
Since it's inception in 1987, this standard aims to help different organisations strengthen their processes and implement methods of continuous improvement. The most updated is known as the 9001:2015 standard.
ISO 9001 requirements
To become certified, businesses need to fulfil specific ISO 9001 requirements. These are organised into 10 separate clauses. Clauses one to three just contain information, while the remaining contain requirements which must be fulfilled to achieve certification:
1. Scope
The first clause outlines the scope of the ISO 9001:2015 standard. It contains information regarding the necessary requirements and explains that organisations must be able to demonstrate how they can deliver quality products and services.
2. Normative references
The second clause on normative references explains any references used within this standard.
3. Terms and definitions
You guessed it! This section discusses the terms and definitions seen in ISO 9001, as stated in the name.
4. Context of the organisation
Clause 4 is where we start getting into the requirements you need to fulfil. First, you must understand the context of your organisation. Think about and outline:
Business goals

Key stakeholders

Customers

All processes

Issues or challenges
5. Leadership
Next, we get into leadership commitment. All leaders must be committed to this quality management system. This is done by setting objectives for your quality management system, assigning roles to key members, and making sure everything is communicated to employees.
6. Planning
Now, you must start planning out your execution process with key stakeholders. Set objectives and document how you will achieve them. During this time, you should also analyse potential risks within your processes, identify corrective actions needed, and any areas of improvement.
7. Support
Ensure all the right support is provided to achieve a quality management system. This includes the right people, environment, resources, systems and communication channels.
8. Operation
Here, you must outline methods of operation to deliver quality products and services, including:
Plan and outline processes needed to deliver quality services and products

State requirements needed for products and services
Inspection of raw materials

Make sure any external processes fulfil requirements and are controlled

Conditions for production

Methods for communicating with customers

And much more
Click here to discover more.
9. Performance evaluation
How do you measure success? This clause outlines that you must assess and analyse how well your quality management system is working. Make sure your methods for evaluating your success are documented to fulfil this requirement.
10. Improvement
Finally, provide evidence that you have a method in place to improve any processes or difficulties outlined with the necessary corrective actions. This will help you build a stronger quality management system that will help elevate your processes.
How to get ISO 9001 certification
You might be thinking, what does the certification process actually entail?
Allow us to break it down:
First, make sure that you have fulfilled all the requirements mentioned above by implementing a quality management system. This initiative is often led by someone within the organisation and sometimes a team.
Then, it must be audited by a certified auditor against the ISO 9001 standard. This is done by evaluating the quality management system itself and through an on-site audit. You need to show

three months' worth of documents and records

of your quality management system at work.

If you receive ISO 9001 certification, it will be valid for three years. This can take anywhere from three months to over a year, depending on how prepared you are.

After the three years have passed, you will need to renew your certification to maintain compliance.
Check out, 7 Things You Need to Achieve Quality Management Compliance: The Essential Checklist to discover more.
Where to Find Expert Support
We know that this can be an overwhelming process, so let us help you! Mango, EcoOnline's cloud-based compliance management solution, can help you centralise all your quality management information in one platform to reduce the administrative burden of managing a paper-based system. Gain a 360-degree view into your compliance needs and easily pinpoint areas of improvement, so you can quickly take action.
With over 500,000 users and access to over 22 modules, our customers are able to simplify QHSE compliance.
"Mango has allowed us to streamline health, safety, environmental and quality management."
Gillian Watson, HSEQ Advisor - JBW Building Services