Quality Management Compliance is essential for any business. To maintain Quality Management Compliance, you need to make sure that you are following the right procedures and using the correct tools. In this blog post, we will provide you with a checklist of 7 things that you need to achieve Quality Management Compliance.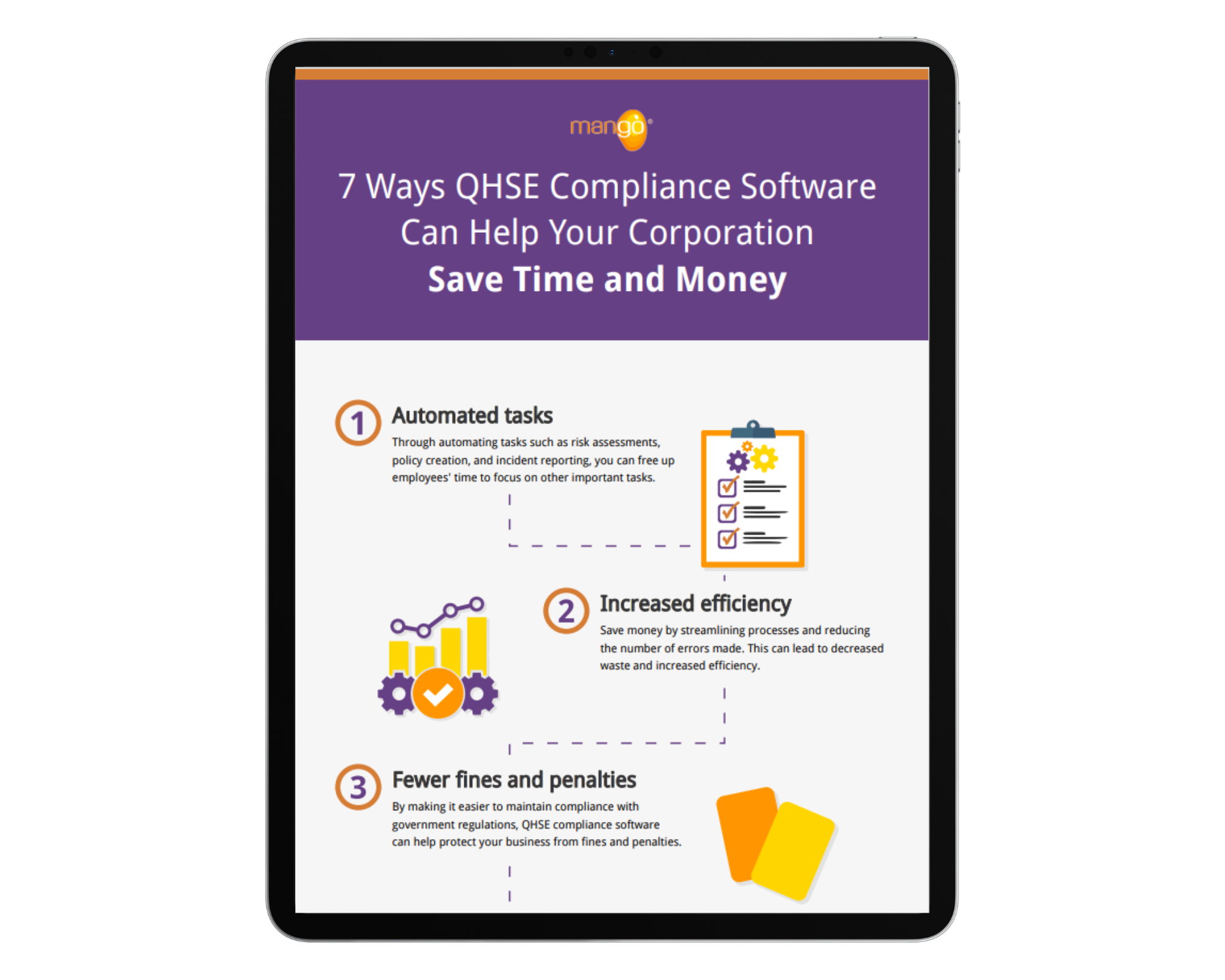 1. Define your quality management compliance requirements
When developing your quality management requirements, there are a few key things to keep in mind.
First, you need to identify the specific needs of your organisation. What are your goals and objectives? What are your customers demanding? Once you have a good understanding of your own organisation's needs, you can begin to develop specific quality requirements.
These requirements should be based on international standards, such as ISO 9001. They should also be realistic and achievable, taking into account the resources you have available.
Finally, you need to establish a process for monitoring and enforcing these requirements. Without effective enforcement, your quality management system will not be successful.
2. Create a quality management plan
A quality management plan is a living document that defines how an organisation will manage the quality of its products and services.
The plan should be tailored to the specific needs of the organisation, and it should be reviewed and updated regularly.
At a minimum, the quality management plan should address the following topics:
Policy: The organisation's overall approach to quality management.
Objectives: Specific targets that the organisation intends to achieve in terms of quality.
System: The methods and procedures that will be used to ensure that quality objectives are met.
Management responsibility: The roles and responsibilities of individuals within the organisation concerning quality management.
Planning: The process by which the organisation will develop and implement its quality management system.
Control: The methods that will be used to monitor and evaluate the effectiveness of the quality management system.
Corrective action: The steps that will be taken if problems are identified in the implementation of the quality management system
Preventive action: The steps that will be taken to anticipate and avoid potential problems with the quality management system.
By taking the time to develop a comprehensive quality management plan, organisations can ensure that they have a roadmap in place for achieving compliance with quality standards.
3. Implement Quality Management Procedures
A company's quality management procedures should be designed to meet the specific needs of the business.
To achieve this, it is important to involve key employees in the process of creating and implementing quality management procedures. This will ensure that everyone understands the importance of following the procedures and that they are aware of how to properly execute them.
Quality management procedures should be reviewed regularly to ensure that they are still relevant and effective. Additionally, any changes to the procedures should be communicated to all employees promptly.
By following these steps, a company can ensure that its quality management procedures are always up-to-date and effective.
4. Identify and Adopt Quality Management Tools
When it comes to quality management, there are a variety of tools available to help ensure compliance with quality standards.
But with so many options on the market, how can you be sure you're choosing the right tool for your needs? Here are a few factors to consider when evaluating quality management tools:
First, consider the specific quality standards you need to comply with. Depending on your industry and the products or services you provide, you may need to meet different standards. Make sure any tool you're considering can help you meet all the standards relevant to your business.
Next, look at the ease of use. Quality management tools should be easy to use and understand so that your employees can quickly learn how to use them and put them into practice. Avoid any tool that seems overly complicated or difficult to use.
Finally, consider the cost. Quality management tools can vary widely in price, so it's important to find one that fits within your budget. Don't be tempted to skimp on quality just to save some coin - in the long run, it will likely end up costing you more in terms of time and money spent on rework and repairs.
Take these factors into account when evaluating quality management tools, and you'll be sure to find one that's a good fit for your business.
5. Conduct Quality Management Audits
Quality management audits are important tools for ensuring compliance with quality management systems.
Audits can be conducted internally by organisation personnel or externally by third-party auditors.
The purpose of a quality management audit is to assess whether an organisation's quality management system is effective and compliant with quality standards. Audit findings can help organisations identify gaps in their systems and make improvements.
When conducting a quality management audit, auditors will review documentation, interview personnel, and observe processes.
Documentation reviews include assessing the organisation's quality manual, procedures, records, and other documents.
Personnel interviews provide insight into how the system is being implemented and how employees understand and comply with procedures.
Observations of processes help auditors to assess whether procedures are being followed and whether they are effective.
After completing the audit, the auditor will prepare a report with findings and recommendations. This report can then be shared with the organisation so that they can take action to improve their quality management system.
6. Develop Consistent Reports
Quality management compliance reporting is essential for any organisation that wants to ensure its products or services meet customer expectations.
There are several ways to develop such reports, but all should include a description of the problem or issue being addressed, the methods used to collect data, and the conclusions drawn from the data.
In addition, all quality management compliance reports should be based on objective evidence and be free from bias.
One common method for developing quality management compliance reports is to use a checklist. By using a checklist, organisations can systematically collect data and identify areas where improvements are needed.
Another popular method for developing quality management compliance reports is to use surveys. Surveys can be used to gather information from customers or employees about their experiences with a product or service. This feedback can be invaluable in identifying areas where improvements are needed.
Whichever method is use, quality management compliance reports must clear, concise, and based on objective evidence.
7. Compliance System Maintenance
A quality management system (QMS) is a collection of policies, processes and procedures used by an organisation to ensure that its products and services meet the needs of its customers.
A QMS helps to coordinate and direct an organisation's activities to maximise its efficiency and effectiveness.
To be effective, a QMS must be tailored to the specific needs of the organisation and be constantly updated as the organisation evolves.
To ensure quality compliance, management must continually monitor the QMS to identify any areas in need of improvement.
By maintaining a QMS, organisations can improve their overall performance and better meet the needs of their customers.
In Summary
By following this Quality Management Compliance checklist, you can be sure that you are taking the necessary steps to ensure compliance with Quality Management Standards.
If you have any questions about Quality Management Compliance, or if you would like more information, please contact Mango here. We would be happy to answer any questions that you may have.
Quality Management Compliance is essential for any business, and we can help you achieve compliance with Quality Management Standards. Contact us today to learn more!