What it Takes to Build a Simple Solution for QHSE Business Compliance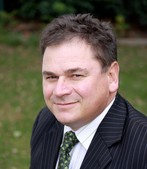 In this blog Michael Voss interviews Peter Rogers, the Founder of Mango Limited about the history of Mango and what it took to build a simple solution to QHSE compliance.
With Mango being an early adopters of the cloud, Peter discusses some of the earlier challenges, the cybersecurity issues, and how Mango operated through the Christchurch earthquakes.
Click here to listen to the interview
Michael covers the following questions with Peter:
What was going on in the compliance world in the 2000's?
What made you use the cloud over the conventional approach to run Mango?
What were the initial hurdles that Mango had to overcome in the early days of cloud technology?
How have you managed to keep Mango so flexible without losing any of the simplicity of the system for the users?
How do you manage the security of the data and information you store?
How do you ensure that data is only provided to those that are supposed to have access to it?
How do you maintain awareness of emerging threats to data stored in Mango?
How do you identify the parts of your systems that need to have their security improved? And then go about prioritising changing those systems to keep client data protected?
How do you detect and respond to breaches in your systems?
How did Mango survive the Christchurch Earthquakes?
What were some of the lessons learnt from the earthquakes?
Since Mango has been made mobile friendly how have people responded to that?
What is it that Mango focuses on that makes you stand out from competitors?
Are there any plans to integrate Mango with any other applications?
You can download your free Integrated Management System Manual here.