As countries and organisations make their way down through the Covid-19 alert levels, and move towards the "new normal", we have a tendency to forget what we learnt. Some of these "learnings" need to be captured so they are forgotten and can be used in the future to save your organisation from any losses.
One of these things we learnt at Mango, so that nothing was forgotten, was to regularly update our Disaster Recovery Plan (DRP).
Once a disaster or crisis is over, companies tend to put their plans back in the bottom drawer and forget about them.
You should try and fight this and make your DRP a critical risk control tool for your business.
This blog comes from an ongoing series that originated from "26 Ideas for Working from Home for Compliance Professionals".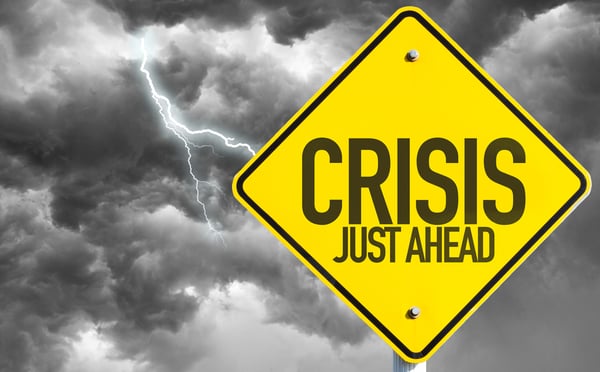 Why Do You Need a DRP
The point of a DRP is to ensure the plans are followed when a disaster occurs.
But the DRP needs to reviewed and updated to capture lessons learnt. This is so that the next time a crisis occurs they are accurate and ready to be used again.
But, I hear you say, "what is the chance of another major disaster occurring?"
If you considered the range of disasters that could affect you or your clients, the next one is just around the corner!
List of Disasters Affecting Mango Limited
I quickly noted down some disasters that have or could have effect our business here in New Zealand in the last 18 years.
The list is bigger than you think:
1997 – Asian Crisis Recession
2000 – Y2k
2001 – 911 terrorist attack
2002 – SAR's epidemic
2008 – Global Financial Crisis
2010 – Christchurch Earthquake (New Zealand)
2010/2011 – Queensland Floods
2011 – Christchurch Earthquake (New Zealand)
2011 – RENA sinking (New Zealand maritime disaster)
2012 - MERS epidemic
2016 – Kaikoura Earthquake (New Zealand)
2019 – Christchurch Mosque Shooting (New Zealand)
2019 – White Island volcano explosion (New Zealand)
2020 – Covid-19 pandemic
All of these disasters had or could have had a major impact to our business.
in some cases these disasters will impact well into the future (i.e. extra security at airports thanks 911).
Conducting a Review of the DRP
The point is that every time we are faced with a disaster or come out of a disaster, here at Mango we review our plan.
We ask ourselves the following during the review:
Did we understand what we did?
Could we have done something better.
Do we need to update our plan from our learnings?
Do our plans continue to cover events that have not occurred yet.
Have top management reviewed the plans?
Did we discuss the plan with our employees and did they practice it?
Takeaway:
Having a DRP guides your employees on what to do
The DRP will give them confidence that the company knows what it is doing.
The DRP enables business and employee will manage and control the situation
You will be able to exit business sites and return to work faster.
The DRP will minimise any losses you may suffer
The DRP will identify opportunities to improve