One of the joys of listening to podcasts is stumbling into shows that provide really interesting insights for QHSE (quality, health and safety, and environmental) Professionals.
My latest podcast binge is "13 Minutes to the Moon" from the BBC World Service.
It has some fantastic insight into the successes and failures of the Apollo mission to the moon that we can all learn from.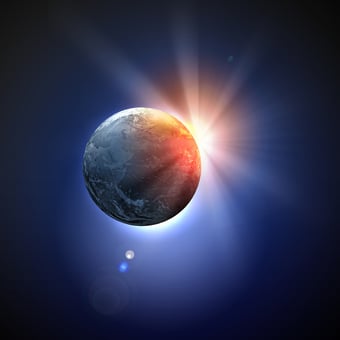 From the "We choose to go to the moon" John F Kennedy's speech in 1962, through the last 13 minutes of the Apollo 11 descent to the moon and everything before and after, the podcast is a glorious listen with all the protagonists in the story.
It covers some really interesting topics including the invention of software and semi-conductors in computers, which is close to my heart here at Mango.
However, one insight stopped me in my tracks.
The insight was from Gene Kranz the Flight Director on the Apollo 11 mission. He said the success of the missions was all down to where decisions are made.
Kranz said "We didn't make decisions at the highest level possible, we shoved them down to the lowest level possible. Make decisions at the lowest level, where the people know what they are doing and what they are talking about rather than elevating everything to the top. Let's build this thing from the ground up not from the top down."
Now isn't that interesting?
This notion of delegating authority to some of the most junior members of the team was essential to the success of mission control and the Apollo missions. You should be considering this in your organisation.
What is also fascinating is that to get to the insight there was a turning point. That turning point was the fire on Apollo 1 during a training exercise. The fire tragically killed the 3 astronauts on board. This event refocussed everyone's minds around quality and safety. It was acknowledged that the people were the cause of the accident. A complete change in attitudes and culture was brought in. Mission control was to be known with two words; tough and competent.
From then on, Apollo embarked on programs of continuous training and hundreds of simulations. The people sharpened their tools and their minds and said we aren't going to let that happen again.
Now it's over to you to take those lessons and implement them in your organisation.
Takeaways
Look at where decisions are made in your organisation.
Are decisions made at the highest or lowest levels?
Look to push decisions down to the levels where the knowledge is known.
Ensure those levels are competent and well trained.