In my opinion it is to have a strategic compliance review and agree on a plan for improvement.
As Compliance Managers, in this new normal, you need to be well prepared because this is going to be a rough ride for the next 2-3 years!
This is part of an ongoing blog series about 10 Things for Compliance People to Do After Lockdown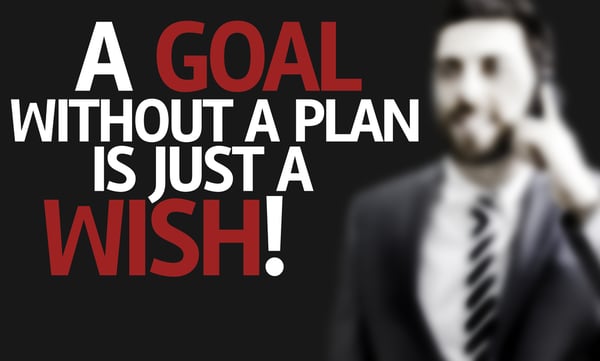 What Is the Key to the Success of Your Compliance Programmes?
The strategic compliance review, annual management plan or annual compliance review (call them what you like) are the keys to the success of your compliance programmes.
Back in the old days (pre-Covid-19) these reviews were typically conducted offsite or was overnight trip to do a quick SWOT analysis. Then you would pat each other on the back and head to the restaurant/bar for some lubrication and talk about anything other than compliance. Then annually you would do it all over again. Rinse and repeat.
This disjointed approach to your various reviews (like SWOT analysis, context of the organisation review, objectives review, policy reviews and identification of opportunities to improve) MUST CHANGE for the better.
So What Change Needs to Be Made?
Like all things done well, it's all about planning.
Every company is different but if you are to get value from your compliance programme, then in my opinion, the following items are a must when you want to have the best chance of having a great plan.
The planning revolves around a formal strategic review meeting with a plan as an output for compliance success.
Your guidance is:
Decide who should attend the review

Only invite people who will be key to the success of the process.
Ensure they can add value and have authority to make changes.
Don't invite people who will derail the meeting with another agenda.
Just ask yourself "does that person need to be there?"

Have an agenda with a purpose

Make sure the purpose is clear and everyone knows what want to achieved
Send the agenda out with plenty of time to collect data
Don't change the agenda once set
Don't allow other stakeholders to add items to your agenda.

Planning for the meeting

Make sure that everyone know what the meeting it's all about
Make sure everyone prepares well
Ensure they all know what it going to be discussed
Give direction on the type of information they need to bring
Have the information ready for the discussion.

Conduct the meeting and create a plan

Be clear of the outcomes from the meeting
Follow the agenda
Use the agenda to guide and control the meeting
Keep the discussions to what is on the agenda

Assign responsibility for agreed actions in a plan

Once a task is assigned, the expectation is owner is expected to do it
Don't allow one person to do all the work, you are a team
When actions are assigned, get a time-frame for completion and how they will report on its progress.

Have regular monitoring of the progress and actions in the plan.

Measure and monitor progress regularity
Monthly is a good time-frame
Align the monitoring with other reporting (like Board reports or Operations Meetings)
Make changes to your systems based on the progress
So there you have it.
Get your strategic review underway now and start creating your plans.
Takeaway
The steps for success are:
Conduct a review and create a plan (PLAN)
Follow the plan (DO)
Monitor progress (Check)
Make changes to improve (Act)